10 years of Ambrose Fox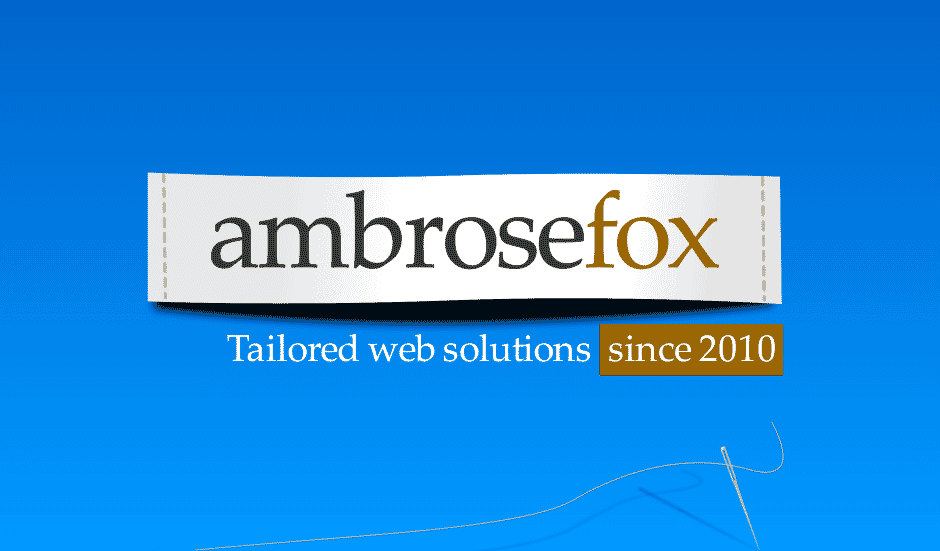 This year Ambrose Fox celebrated ten years of trading.

We did have plans to publish articles on the lead up to our anniversary in September, but 2020 didn't work out exactly as planned for any of us, so here we are celebrating our first ten years at the end of 2020.

When I started Ambrose Fox, I knew I wanted to help organisations by designing and developing online solutions that were tailored to their needs. We are still pursuing that goal ten years later.

We are lucky to be working in an industry that is ever-changing. New technologies are being launched on an almost daily basis and the challenge for us to adopt and develop those technologies keeps us on our toes. Whilst the technical landscape continues to change, some things have remained constant. Our attention to detail and understanding of the clients' needs continues to serve us and our clients very well.

We still have clients (I'm looking at you Professor Alison McConnell as well as the International School of Veterinary Postgraduate Studies) that came on board 10 years ago and are still trusting Ambrose Fox to host and develop their online solutions. In fact, all of our regular clients have stayed with Ambrose Fox since they each came on board. To all of you, I say thank you. Thank you for trusting us to develop and support your systems over the years. It's been a real privilege to watch you all flourish and take on new challenges, aided in a small part, by the systems we have developed.

From small beginnings (when I was the only employee) to now, we have grown our team into something I am truly proud of. The energy and expertise our team members Jane, Matt B, Matt C, Mitchell, Katie and Keith bring to work every day is what drives us to keep improving and developing. To our team, I say thank you for everything you have done.

Here's to the next ten years.

Adam.
More articles
---
This website uses cookies to improve your experience and for traffic analysis. If you continue, we'll assume that you agree to the use of cookies as stated in our Cookie Policy.