Meet the Team: Catching up with Mitch Swaffield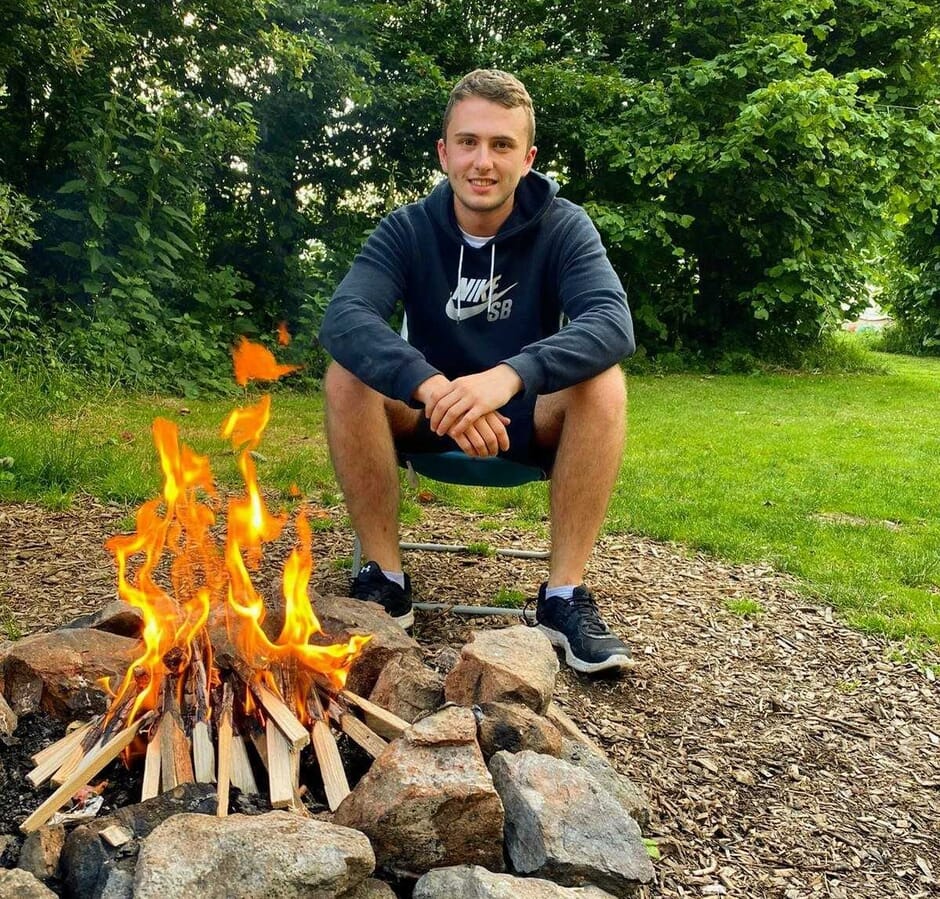 Each month we introduce one of our Ambrose Fox team members. For our clients who rarely see what goes on behind the scenes, we would like to show the range of individuals that make Ambrose Fox. This month we speak to our Web Developer, Mitch Swaffield.



What do you do at Ambrose Fox and in what circumstances would I come to you for something?


I am a Web Developer and I work across a variety of projects within Ambrose Fox. You would come to me with any feature requests or bug fixes; I mainly work on PHP-based platforms.

What skill do you think everyone should learn?
Not to take life too seriously. Just chill out, make sure most things you do are fun and try to avoid stress.

When you were a kid, what did you want to be when you grew up?
When I was younger, I used to really enjoy making pancakes and decorating biscuits, so I wanted to become a chef. Little did I know, it wasn't all just flipping pancakes and decorating biscuits!



What's one hobby you'd love to get into?


Following my recent road trip to Devon and Cornwall, I have gained a much greater appreciation – as well as a whole new interest – in being outdoors. The weather wasn't always brilliant, and we camped the whole time, but we did as much as we could in those 5 days and it was definitely worth it.

We visited a lot of the towns around Devon and Cornwall but I was more interested in the hiking aspect of our trip. I want to get into that more. It's fun to find the hidden gems when exploring new places, special areas that aren't too busy and are mostly undiscovered.



What's one professional skill you're currently working on?



I started learning React at the beginning of last year, so I am currently working a lot on improving my React knowledge to keep up with the latest projects and developments within Ambrose Fox. A lot of the newer projects are React-based and while I am a PHP developer at the moment, I'd like to start getting my head into React as a lot of the company projects seem to be being written in that – I think that React is the general direction that everything is heading in.



If you could only have three apps on your smartphone, which would you pick?


Web Browser, Spotify, Whatsapp.



What are we most likely to find you doing at the weekends?


I'm often spending my time exercising in the gym or mountain biking with friends, which often ends in the pub afterwards – it's not always the intention to go to the pub but that's where it usually ends up.



If you could add one thing to the office, what would it be?


A minibar within arm's reach of my desk for Friday afternoons.



What is the theme song of your life?


Dream On by Aerosmith. I like the inspiration to do well, setting your goals high, and dreaming to get somewhere and make something of yourself.



What's your guilty pleasure?


After being introduced to cruising in my late teens, I hate to admit, but nothing beats sun, sea and several sirloin steaks.

More articles
---
This website uses cookies to improve your experience and for traffic analysis. If you continue, we'll assume that you agree to the use of cookies as stated in our Cookie Policy.